Dragon's

Den

Mixed

Martial

Arts

Gracie Humaita Jiu Jitsu




At Dragon's Den Mixed Martial Arts our mission is to create leaders one black belt at a time. We offer action packed character building classes for children!!
Adults, get in the best shape of your life while learning powerful self-defense. Our curriculum includes Gracie Jiu Jitsu, Kickboxing, Karate, MMA and more. Professor Allan Bernstein is currently the only Black Belt Jiu Jitsu instructor in Rockland County.
Children will have a blast in our classes while developing confidence, self discipline, focus and learn to set and achieve goals. Our Bully Safe programs have helped many children overcome bullying in their schools, let us help your child too. Your child will learn powerful non violent conflict resolution techniques, as well as physical self defense.
We serve all of Rockland County. Our school is conveniently located in Nanuet on Route 59.
Check out our affiliate schools at www.gracienewjersey.com, www.RoylerGracie.com and www.GracieHumaita.com
"UNLOCK YOUR FULL POTENTIAL"

What We Do
• Group classes for children and adults
• Private lessons in Jiu Jitsu
• Birthday parties!!!
• Satisfaction guaranteed
Dragon's Den Mixed Martial Arts
183 West Route 59, Nanuet, NY 10954
PH. 845-627-6700
Fax 845-627-6707
Follow Us: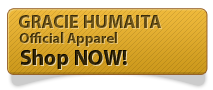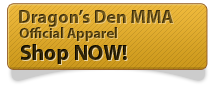 Birthday Party Packages!
Don't forget to ask about one of our exciting birthday parties!! Your child will have the time of their lives. Theme parties available. Contact us to book your party today!!
Click Here For more Information!
Our Schedule
Click Here To See The Schedule! secured by Rapid SSL